Bloomz: Turn down notifications

Getting too many notifications from Bloomz? Then this article is for you.
Check out the information below to learn about controlling what, when, where, how, and why Bloomz sends you notifications.
First find the Account Settings screen. It's located in different places on different platforms, like Android, iPhone, or web.
On the iPhone, tap either your picture or the Settings button at the bottom (see below) and then tap Account Settings: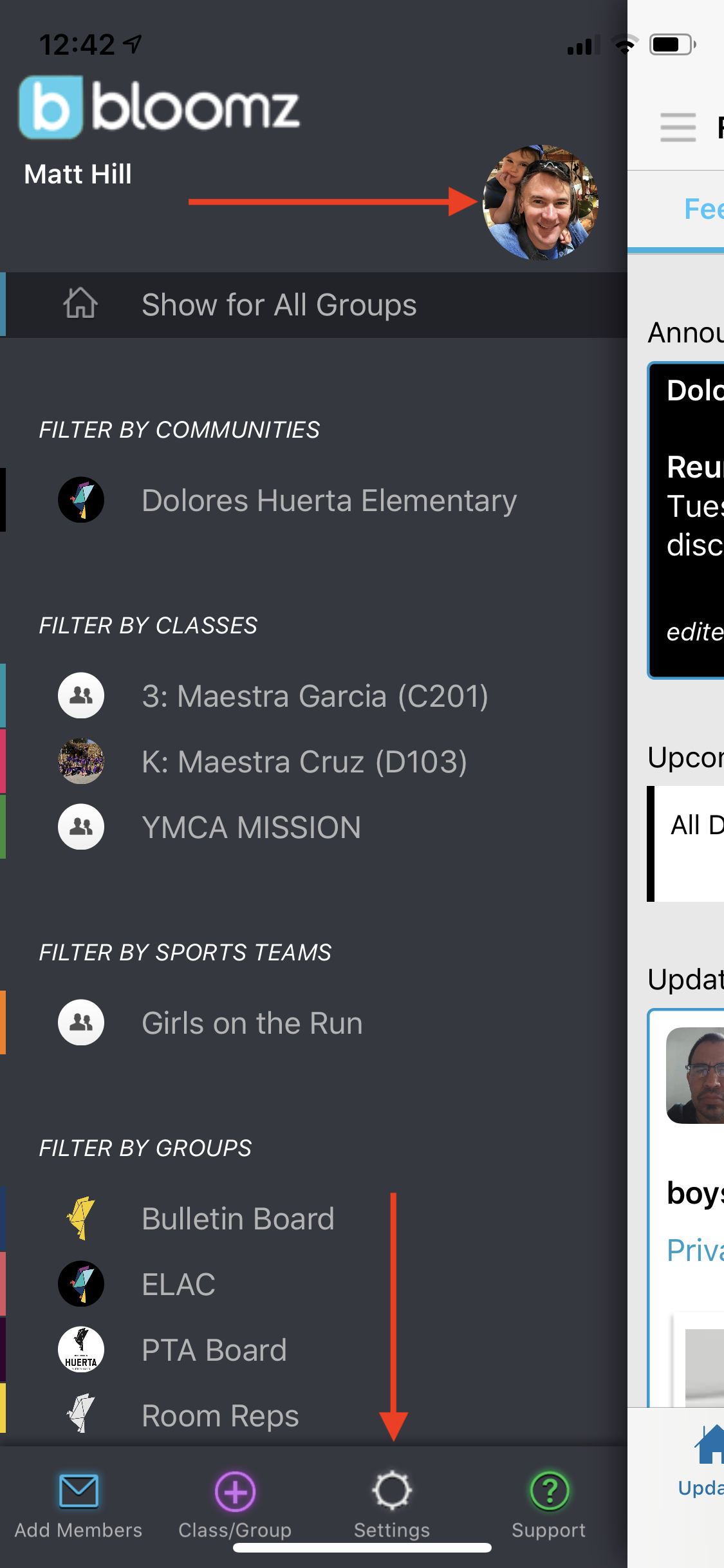 The Account Settings screen looks as follows — tap the Notifications menu:
Notification Settings
This is where you update your notification settings. The first thing to notice is the Quiet Hours menu as seen below. Select it.
Quiet Hours
Here you can set time periods when you do not want to receive notifications. My Quiet Hours are set to not receive notifications between 9pm and 7am every day, as seen below:
Email and Push Notifications
Back out in the Notifications screen, notice the Email and Push checkboxes. These are used to decide how to receive notifications. Mine are set to only be notified by Push notification, as seen below.
The toggles after the Email / Push checkboxes (also seen below) are where you decide what you want to be notified about. If you are being sent too many notifications, you will want to un-check many of these toggles, like Comments on Posts or Events.
Daily Digest
If you scroll down a bit further, there is also a Periodic Digest section, as seen below.
If you only want to receive a "Daily Digest" email (once per day) from Bloomz, uncheck all the toggles, except the ones in the Periodic Digest section. Then, make sure the Email checkbox is selected, and the Push checkbox is not.
With those settings, you will only receive one email from Bloomz per day with all your notifications.